Most Often Asked Questions: 
What is the average cost for Remodeling or New Home Project?
First decision is on how much money you want to spend on fixing what needs to be fixed, improving what you would like to improve and splurging on those luxury items that you would really like to have.
You need to share those requirements with your remodeling company of choice and work with strong enough company that can stand behind its work.
As a very rough guide to what remodeling might cost, large scale interior remodels run between $135 and $240 per SF, additions and new home building run between $225 and $335 per SF and up.
Kitchens and bathrooms are the most expensive rooms to remodel. However, these two rooms are smallest rooms in any household but with a high resale and emotional value. Average kitchen can start from $55,000 and up and average master bathroom can run up to $80,000. So, remember dreams carries cost.
It would then be helpful to compare the benefits and costs of moving versus remodeling. Remember that you may need to do some remodeling to even sell your existing home. We hear from our clients repeatedly, that a primary reason for their undertaking a remodeling project is that they really like the neighborhood they live in and therefore they do not want to move. For example, where you live may be close to your work or schools, extended family, parks & cultural amenities, and friends or friendly neighbors. If you are thinking about moving farther away from work, consider that there is a direct correlation between time spent commuting and happiness the less time spent commuting the greater is most people's happiness. When thinking about moving costs, do not forget about fees for the realtors, bankers, lawyers, movers, and stagers. Your time is also valuable and moving requires a lot of time spent on sorting, organizing, disposing, packing, unpacking, and reorganizing and according to many people it is the most dreadful time. It is also probably difficult finding an already built, "dream home" in today's hot real estate market since you will be competing with many more people on that one house. On the plus side for remodeling, we can design and build to make your existing home to match your dreams, wishes and needs.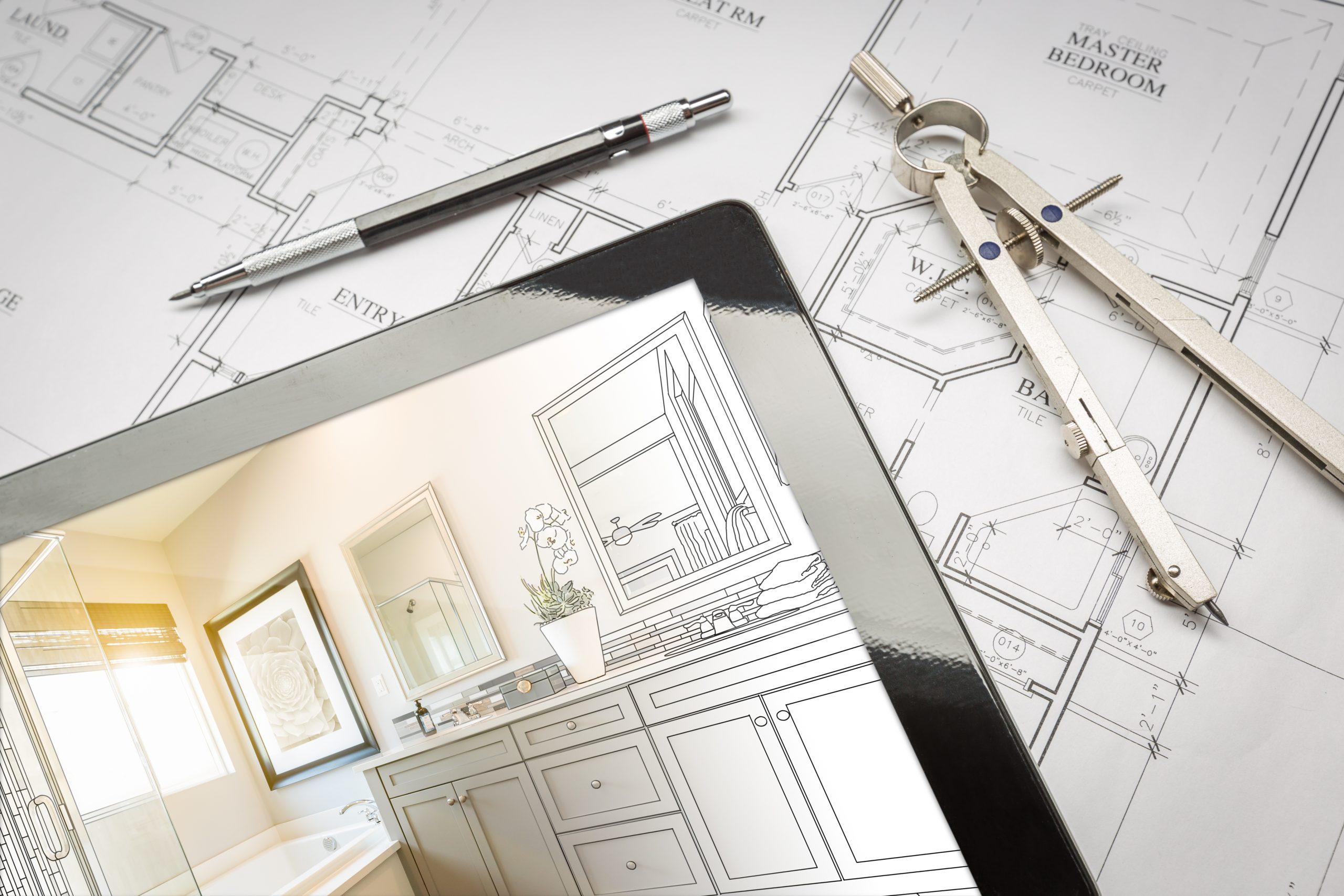 How long my project is going to take?
To answer this question is exceedingly difficult, since there are many elements that is not quite is controlled by us. But in average the following is something that you can count on:
Design process: 4 to 7 weeks.
Permitting process: remodeling 3-5 weeks, new building 12-16 weeks.
Construction: Remodeling 8-20 weeks, new construction 32-68 weeks.
What are the common steps for any Construction?
The 10 steps for Remodeling are:
Prepare the site for construction.
Demolish area which needs to be remodeled.
Complete new rough carpentry.
Complete rough plumbing, electrical and all necessary duct work.
Install required insulation.
Complete drywall and Paint.
Install hard surface flooring, tiling.
Install all the trim works, cabinets, vanity, mirror, shower doors and finish carpentry.
Install final electrical, plumbing and HVAC fixtures.
final Walk-Through
The 10 steps to build a New Home are:
Prepare construction site and pour foundation.
Start rough framing, install windows.
Complete rough plumbing, electrical, HVAC
Install insulation and roofing,
Complete drywall, paint, interior fixtures, start exterior finishes.
Finish Interior trim, install exterior walkways and driveway.
Install hard surface flooring, countertops, complete exterior Grading.
Finish mechanical trims, Install bathroom fixtures.
Install Mirrors, Shower doors; Finish flooring, Exterior landscaping
Final Walk-Through
During the process we can answer all your questions in more detail and in a vey concise way. Most of the answers are all dependent on type of construction/remodeling and most of the times the degree of difficulty and material/finishes.